We use global innovation to deliver optimal results – saving you time and money whilst giving
your customers the best possible experience, every time.
Innate
understanding
Tailored to you
Implementation
Empowering your
business
End-to-end
Innate
understanding
Tailored to you
Implementation
Empowering your
business
End-to-end
---
Solutions that work
We take time to understand your business requirements, before delivering the tailored programs you
need to maximise your business and delight your customers.
Why our end-to-end offering is so powerful
Drawing on Richard Jay's 50 years of industry expertise, we act as one
partner for all your chemistry, dispensing, laundry and warewashing
machinery, maintenance and support needs, Australia-wide.
Helping your business succeed

Clean and healthy spaces drive return business, and at JayChem we help you deliver cleaner, safer environments.

Lowering your total cost of clean

Leveraging over 50yrs of experience, our tailored approach delivers reduced water, energy, labour and chemical costs.

Improving quality and productivity

Our deep understanding of chemistry and equipment guarantees outstanding results in a fraction of the time.

Maximise your results

We make the process of 'clean' easy - decreasing effort whilst delivering a cleaner, safer more efficient outcome.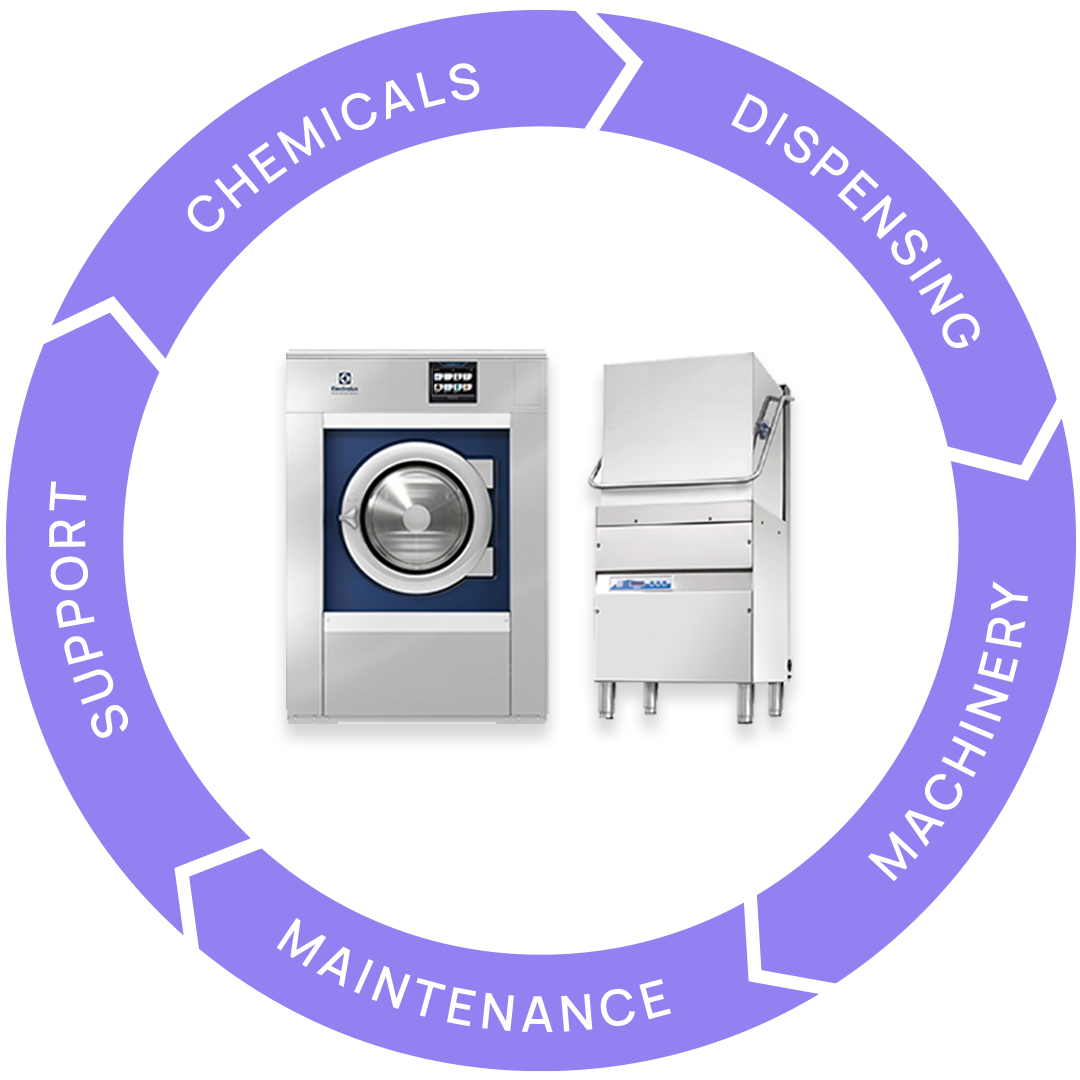 Prioritising safety,
always
At JayChem, we know the safety of your
customers and staff is paramount. That's why
we go above and beyond to ensure you have the
products, equipment, training and certification
you need for total peace-of-mind.
Ongoing education and staff training
Certification of staff, equipment and products
Expert maintenance, advice and support
Committed to business sustainability
At JayChem, we prioritise doing what's right
in everything we do – creating solutions
with the lowest possible environmental
impact, embracing the latest sustainable
technologies and consistently giving back.
Global innovation,
local manufacturing
Reducing our environmental impact
Giving back to the community
---
Industries we serve
From healthcare to hospitality, we're improving businesses right across Australia –
embracing world-leading technology to deliver optimal efficiency to all our customers.